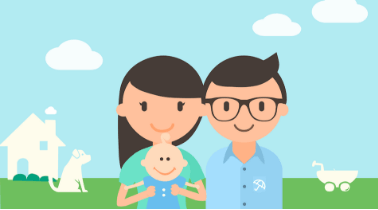 LIFE INSURANCE
NOTHING CAN REPLACE YOU IN THEIR HEARTS, BUT PLANNING AHEAD WITH LIFE INSURANCE CAN MAKE THINGS EASIER FOR THOSE YOU LEAVE BEHIND.
PLANS
PURE PROTECTION PLAN: Term Insurance solutions insure your family against financial losses on your death by providing life insurance cover at a very small cost
SAVINGS AND PROTECTION: Plans that offer a fixed amount as Maturity Benefit when the policy ends or help you create a regular stream of income throughout your policy duration. This helps to strike a balance between good returns and low risk
RETIREMENT PLANS: To ensure that you can enjoy your golden years with financial independence, these policies help you plan for your expenses and secure your future






HEALTH INSURANCE
NO ONE PLANS TO GET SICK OR HURT, BUT MOST PEOPLE NEED MEDICAL CARE AT SOME POINT. HEALTH INSURANCE PROVIDES US WITH THE ABILITY TO AFFORD BETTER HEALTHCARE FACILITIES FOR OURSELVES AND OUR LOVED ONES.
PLANS
INDIVIDUAL / FAMILY FLOATER: Offers complete coverage for you and your family and allows you to customise your plan
PERSONAL PROTECT: A plan that ensures that your family's finances are taken care of, when you are unable to do so.









GENERAL INSURANCE

THE PRINCIPAL REASON WHY AN INDIVIDUAL SHOULD GET INSURANCE IS TO HAVE A PEACE OF MIND. IT IS THE ONLY WEAPON THAT YOU COULD HAVE OPPOSED TO ANY RISK /MISFORTUNE.
HOME INSURANCE
Home insurance protects the house and/or the contents in it, depending on the scope of insurance policy opted for. It secures the home against natural calamities and man-made disasters and threats. Home insurance provides protection against risks and damages from fire, burglary, theft, flood, earthquakes etc. covering the physical asset (building structure) and valuables
MOTOR INSURANCE
Motor insurance offers protection to the vehicle owner against:
Damage to the vehicle
It also pays for any third party liability determined by law against the owner of the vehicle
TRAVEL INSURANCE
Travel insurance, covers one against unseen medical and non-medical emergencies during overseas travel, ensuring a worry-free travel experience.
COMMERCIAL INSURANCE
Includes
Property Insurance
Marine Insurance
Liability Insurance
Corporate Insurance